A wedding is one of the most important days in most people's lives. A day where everything should be carefully planned, and an event that deserves good food without unnecessary stress for the bride and groom.
A lot of planning is required before the big day, and what kind of food to put on the wedding menu is an important part of this. Delicatessen Catering deliver both classic and modern tapas dishes for your wedding party. We offer two basic menu options, with a lot of flexibility and adaptations to allergies or other wishes. The dishes are, as always, made with the best ingredients, inspired by our Spanish tapas concept. See menu options below.
A good dialogue about the menu in advance removes worries and stress elements as the big day approaches. We will strive to help you make the day as special as possible, with great food and unique taste experiences. If needed or desired, we can also deliver cutlery, tableware and much more. Just get in touch with us!
Use the contact form at the bottom of the page for a non-binding catering offer in Oslo and surrounding areas. Complete the form as detailed as possible, press "send" – and we will contact you as soon as possible.
For catering in Fredrikstad or Tromsø – contact the restaurant directly.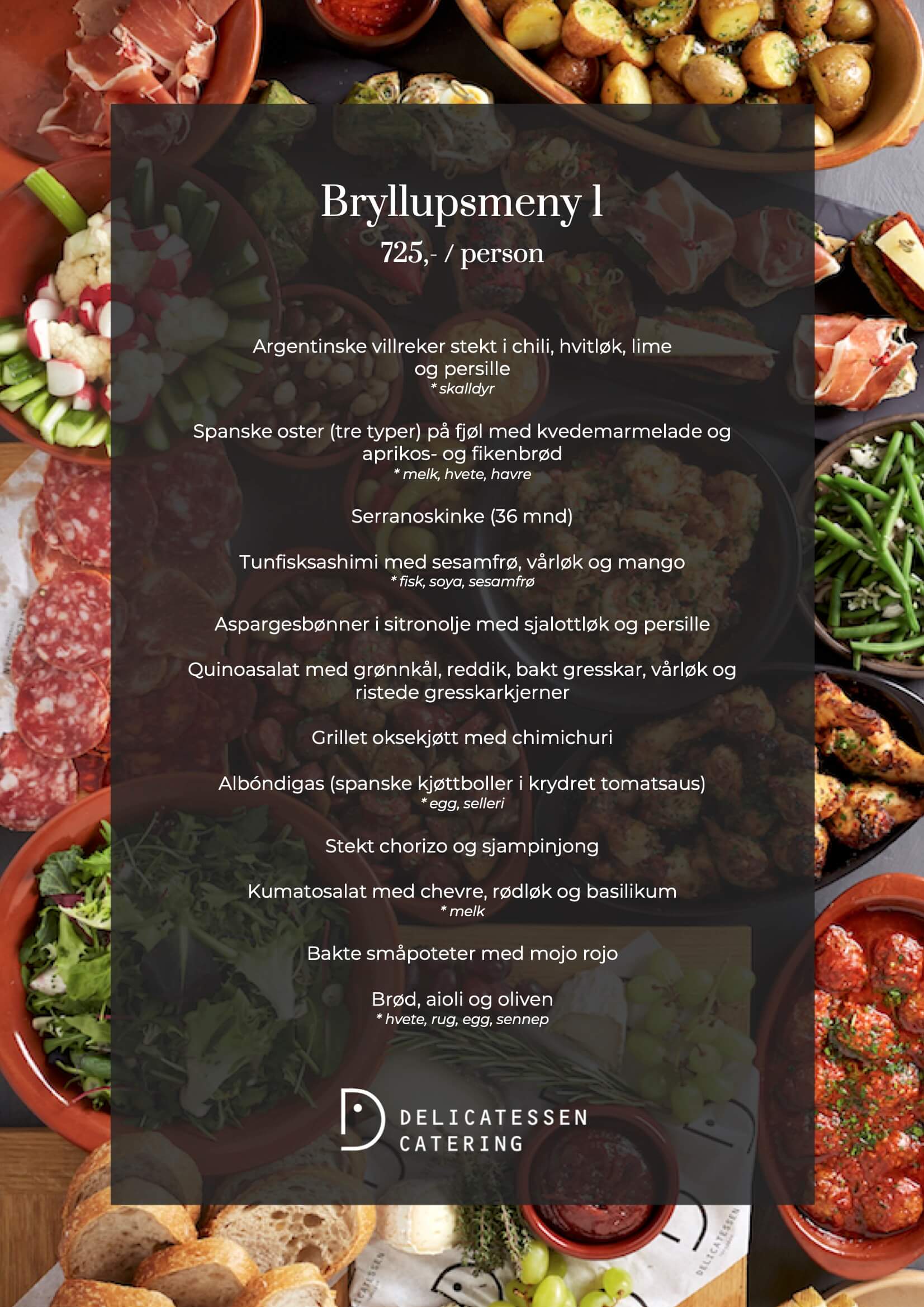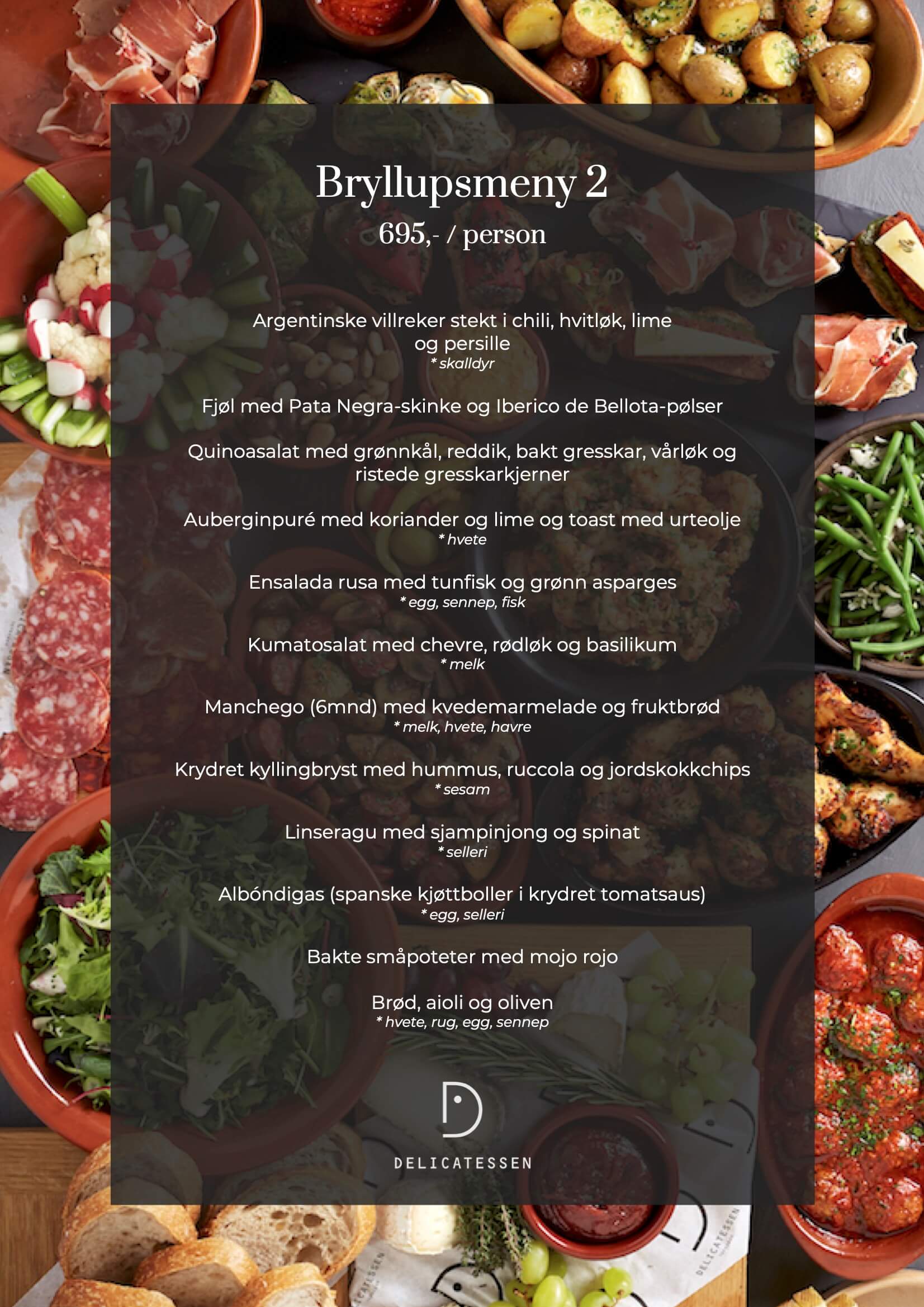 Send us an inquiry